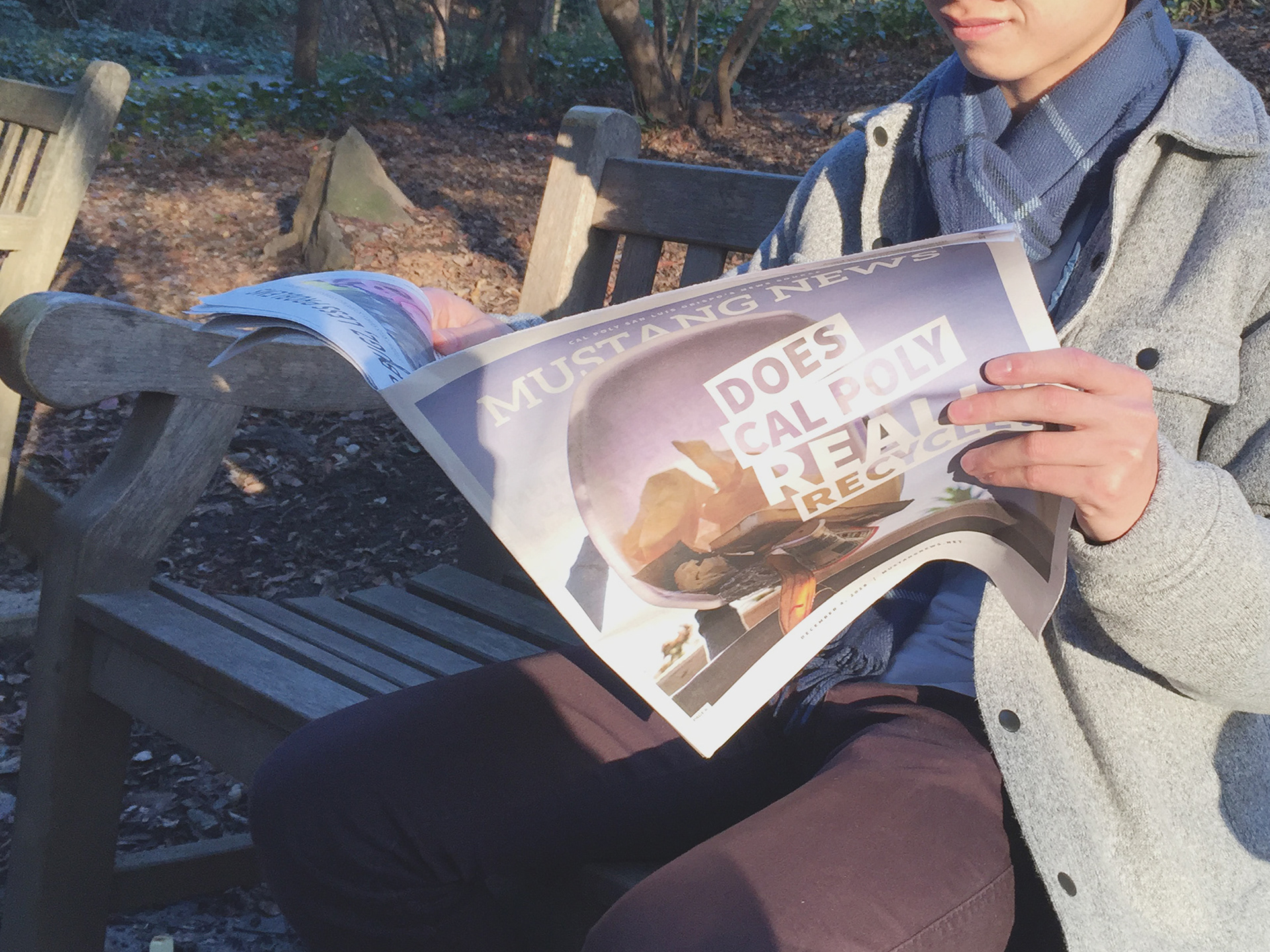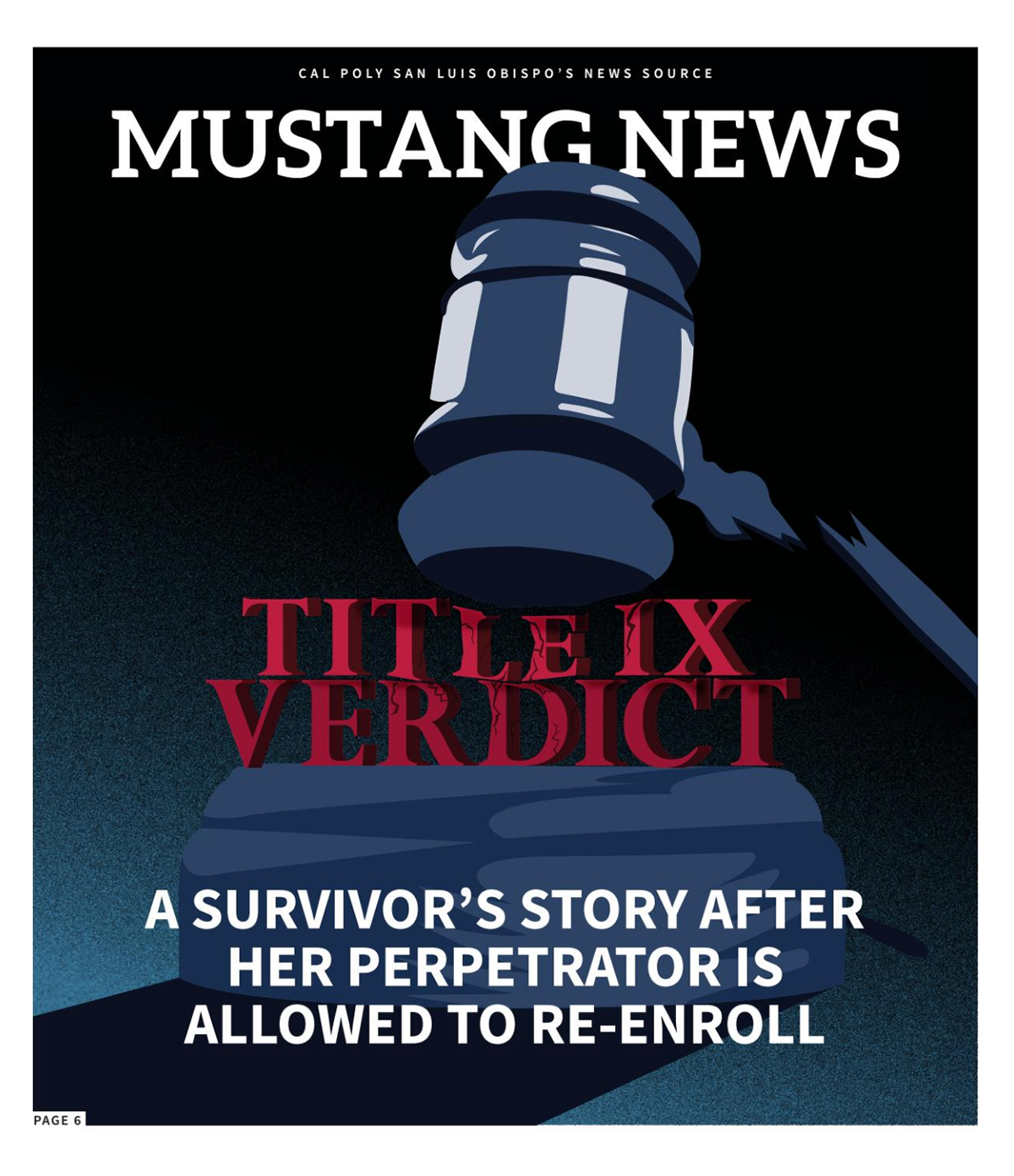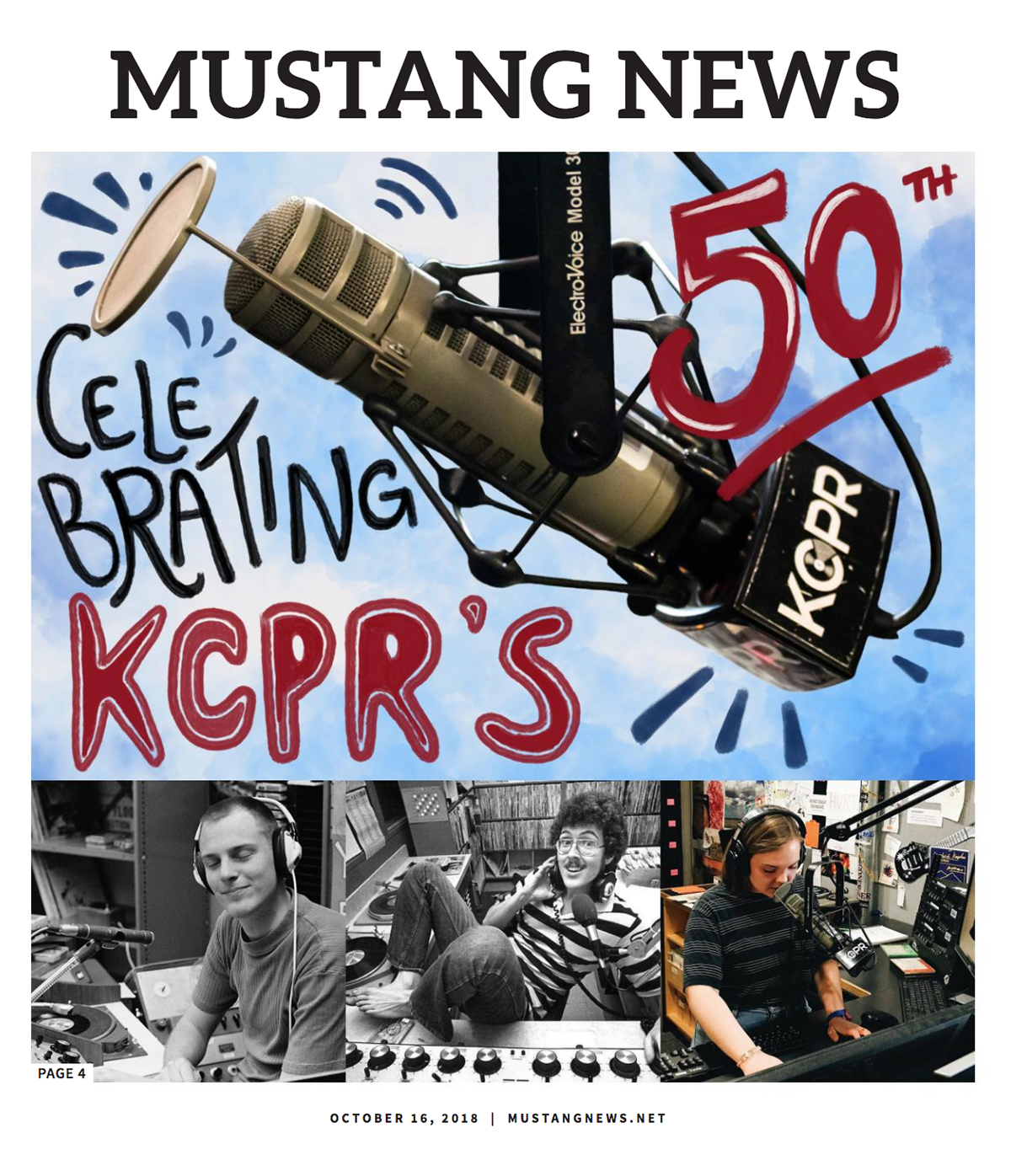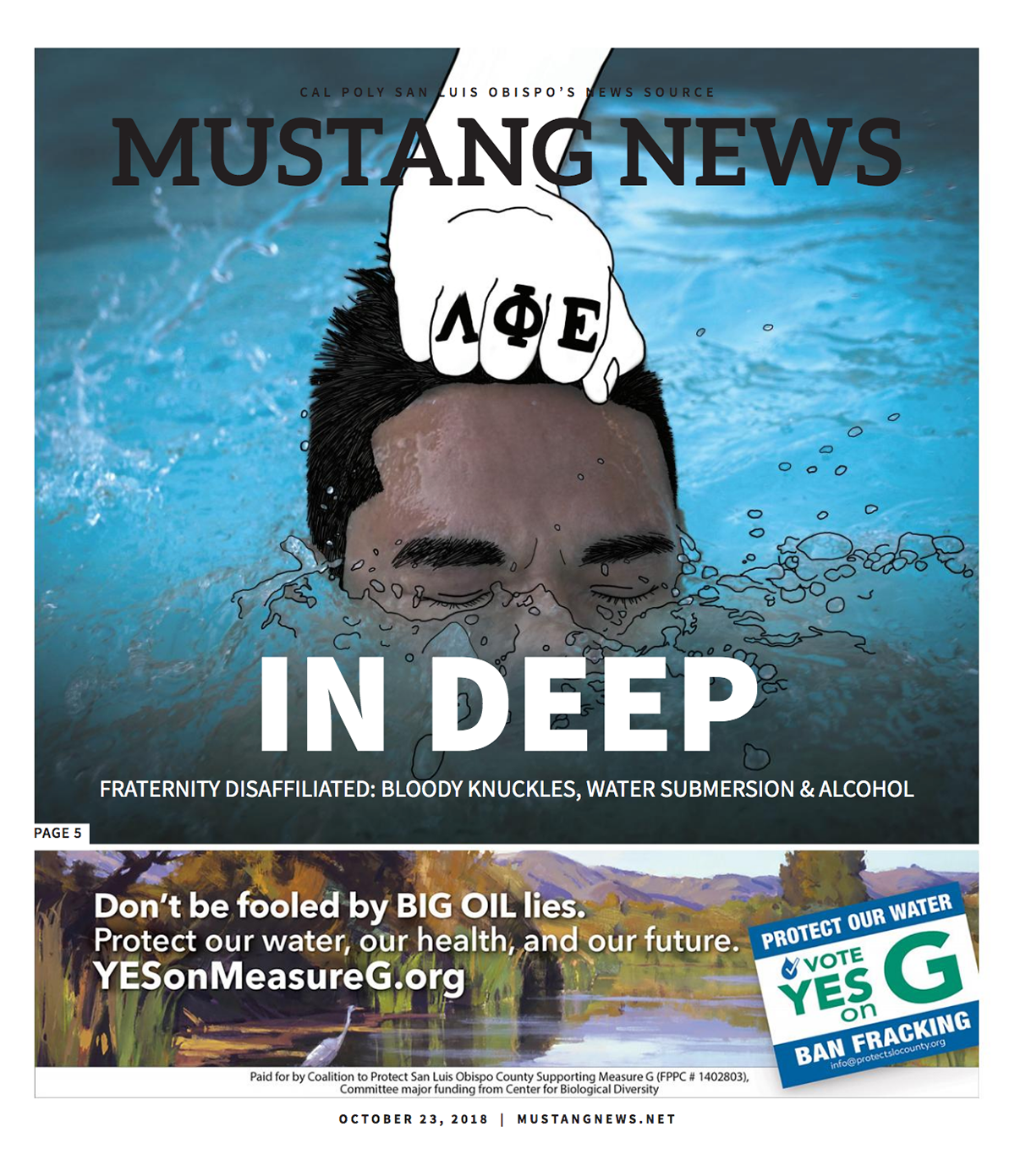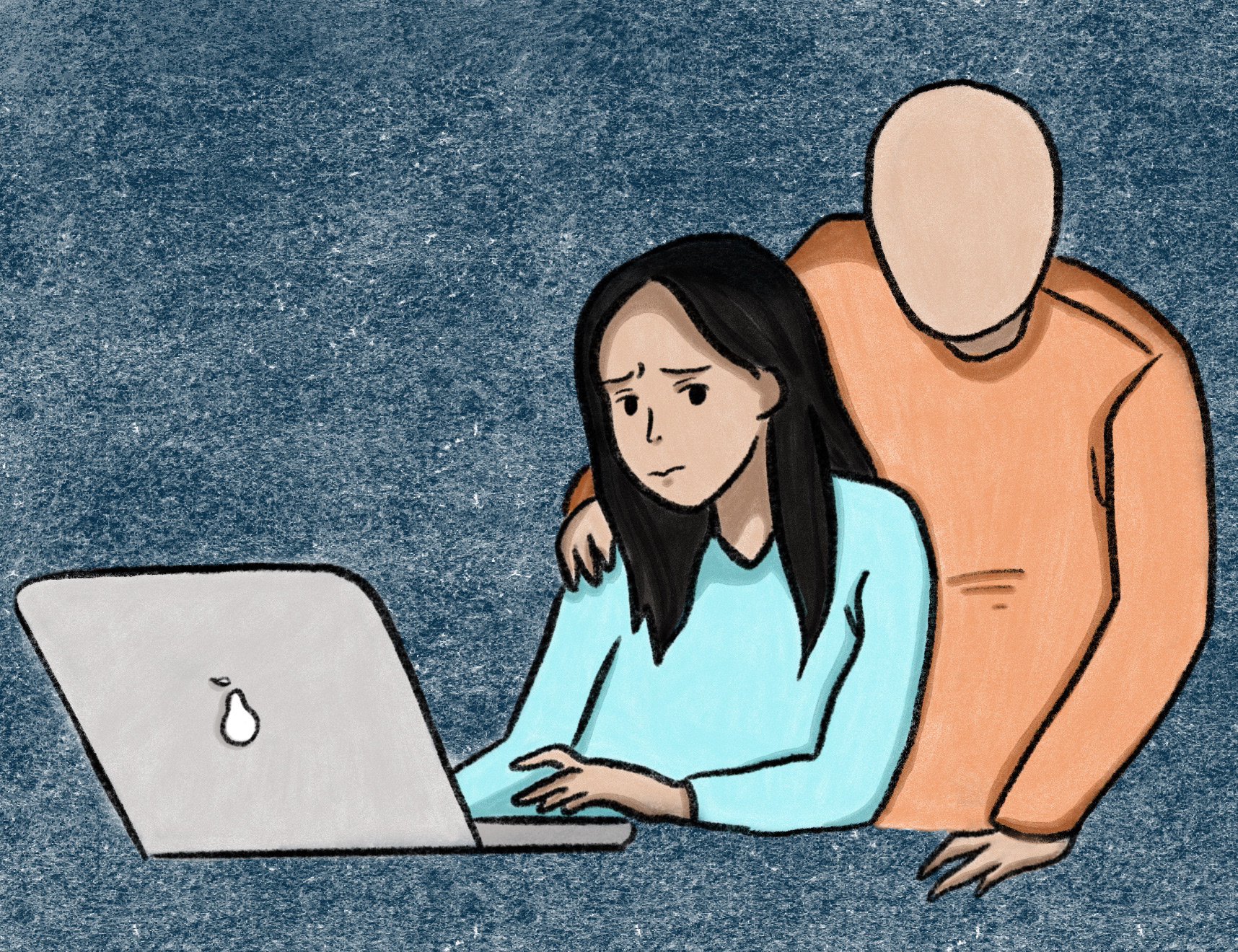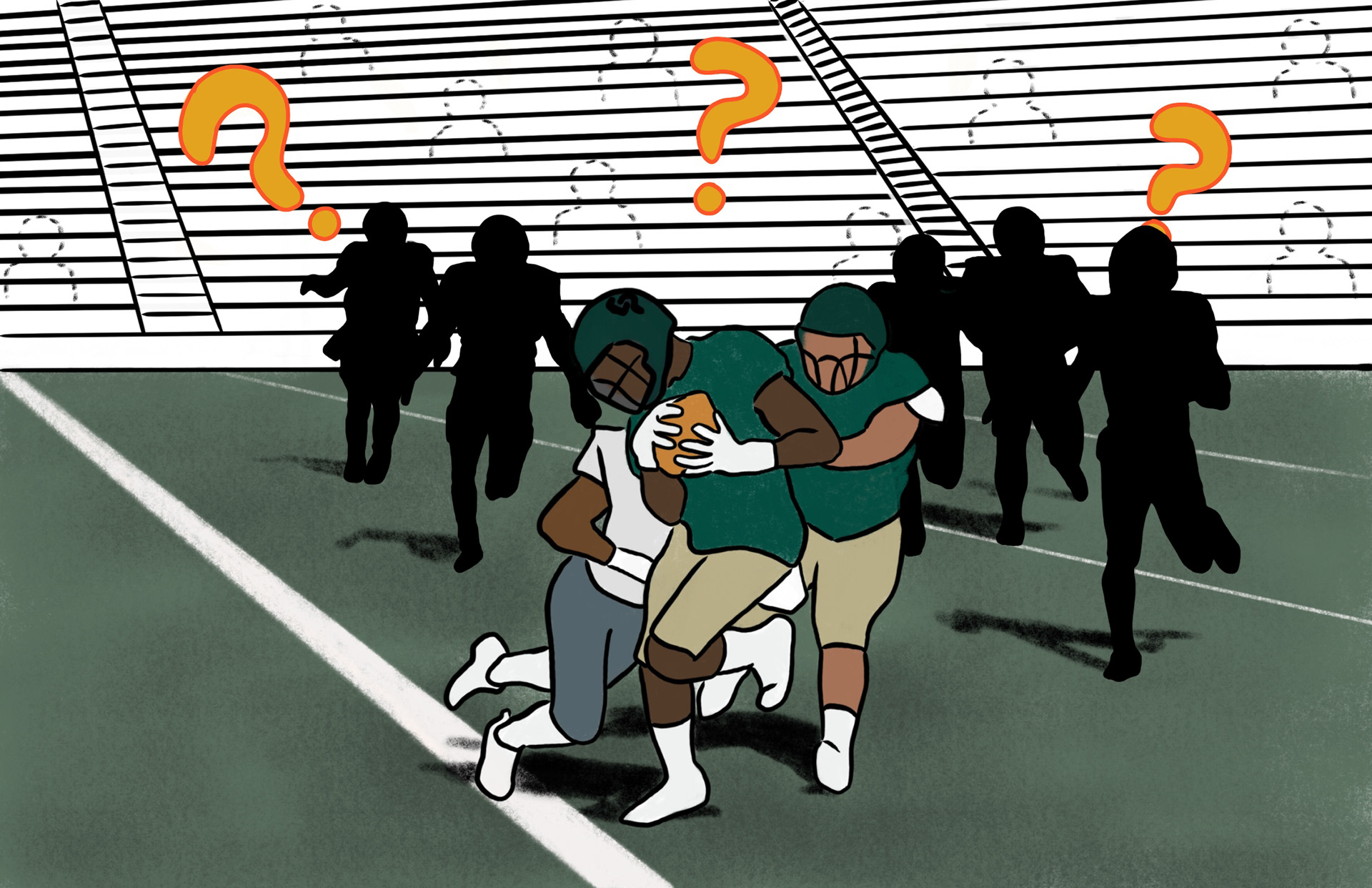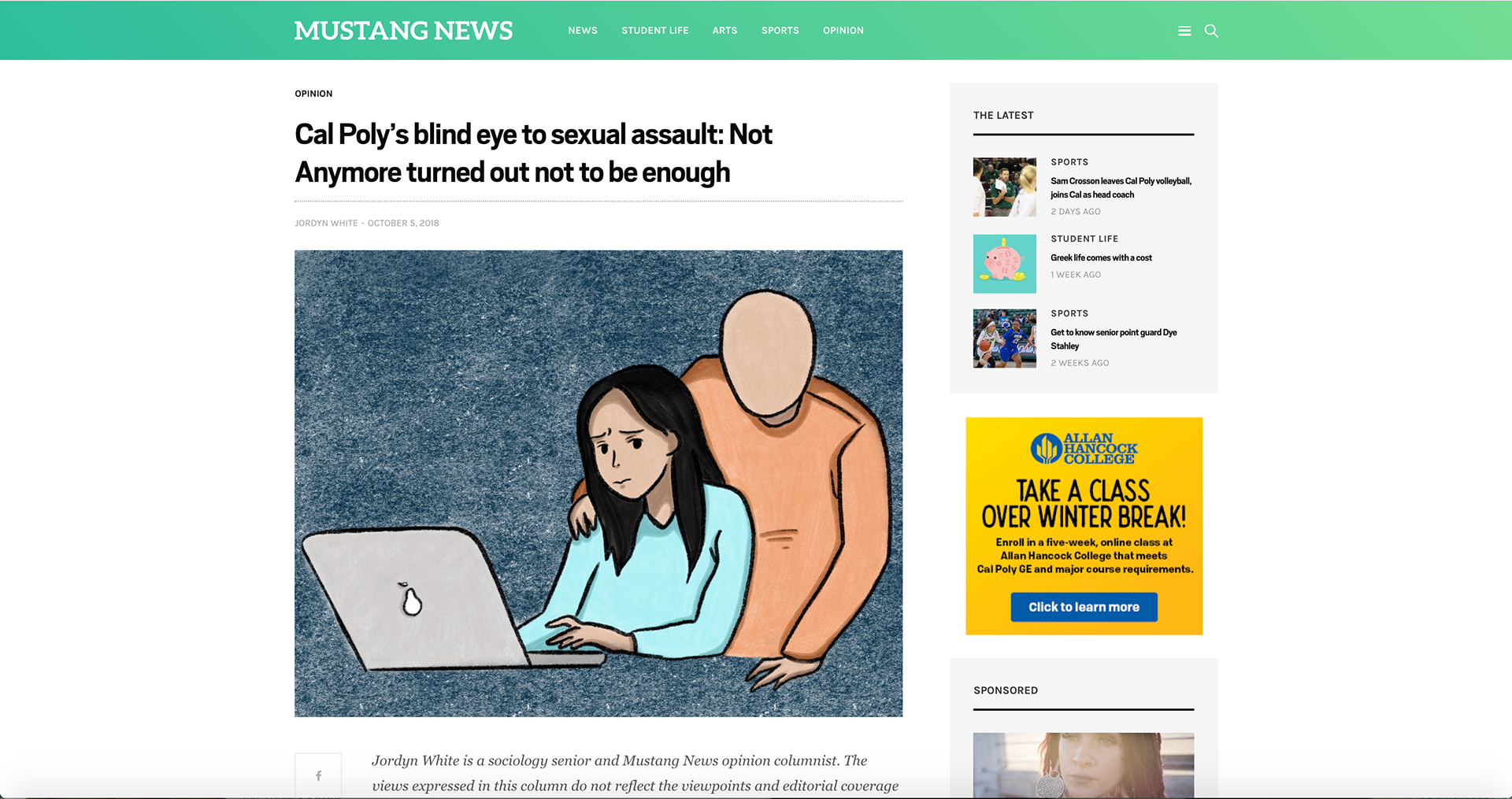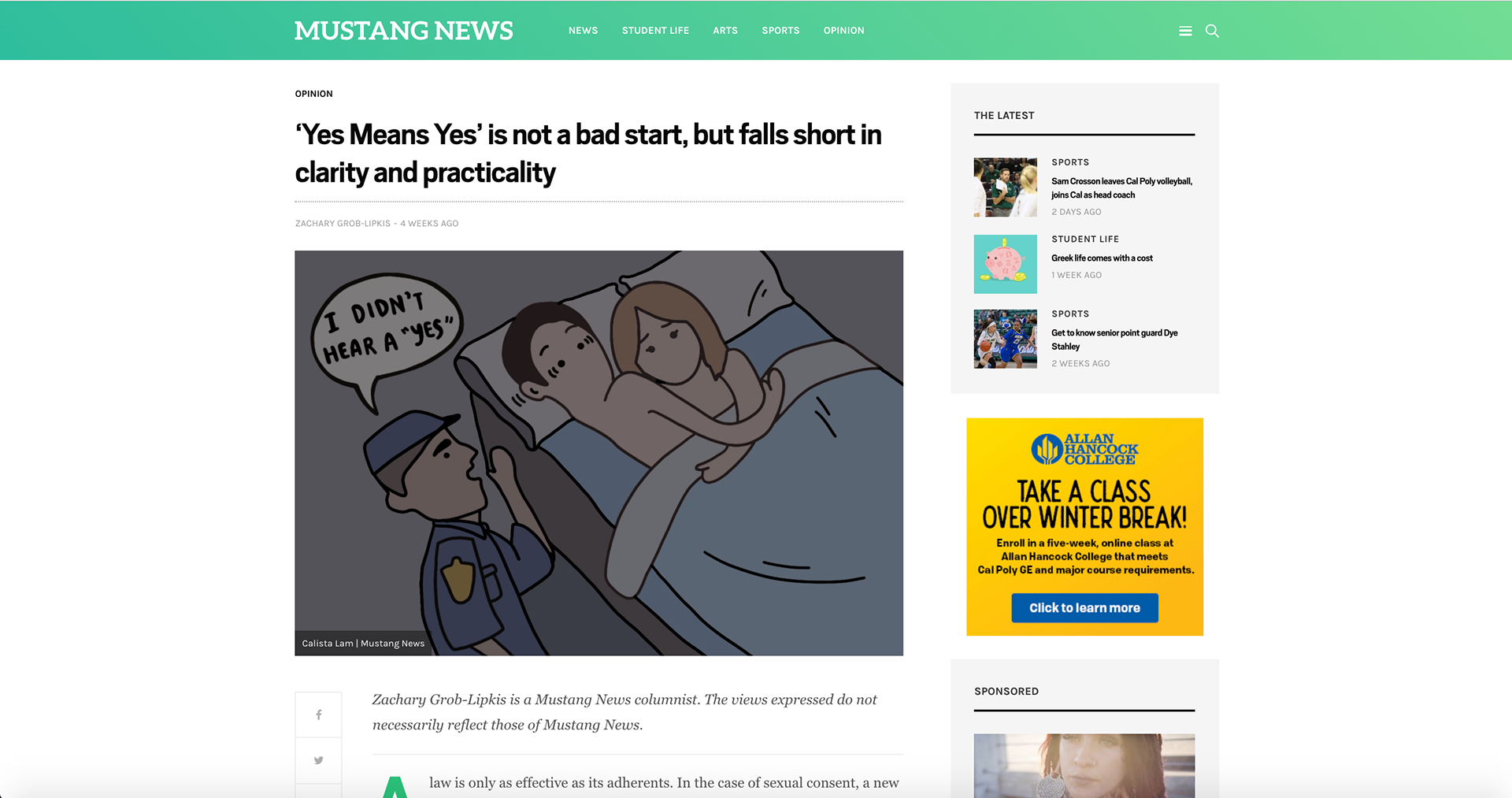 "Good News With Rachel Showalter" Graphics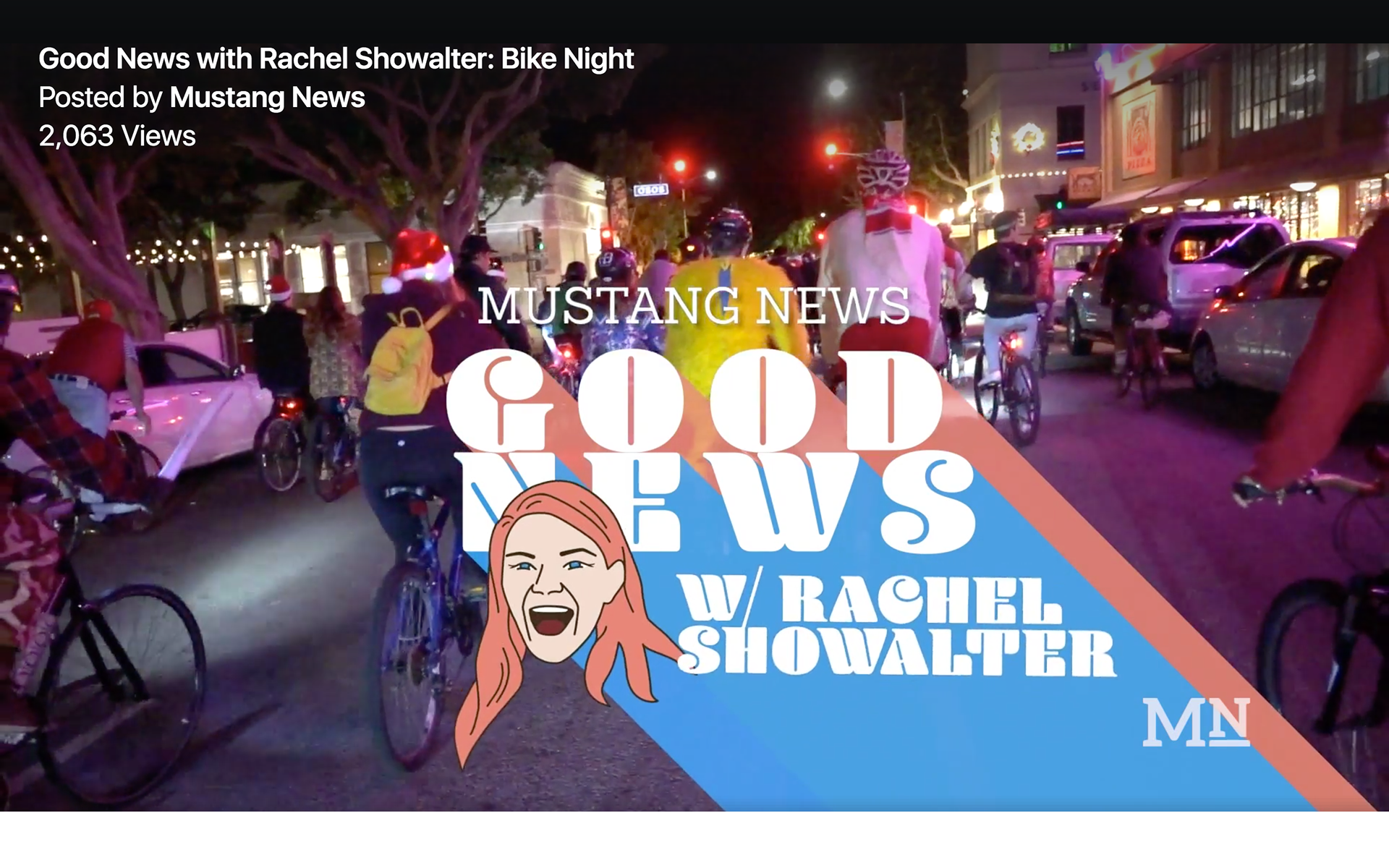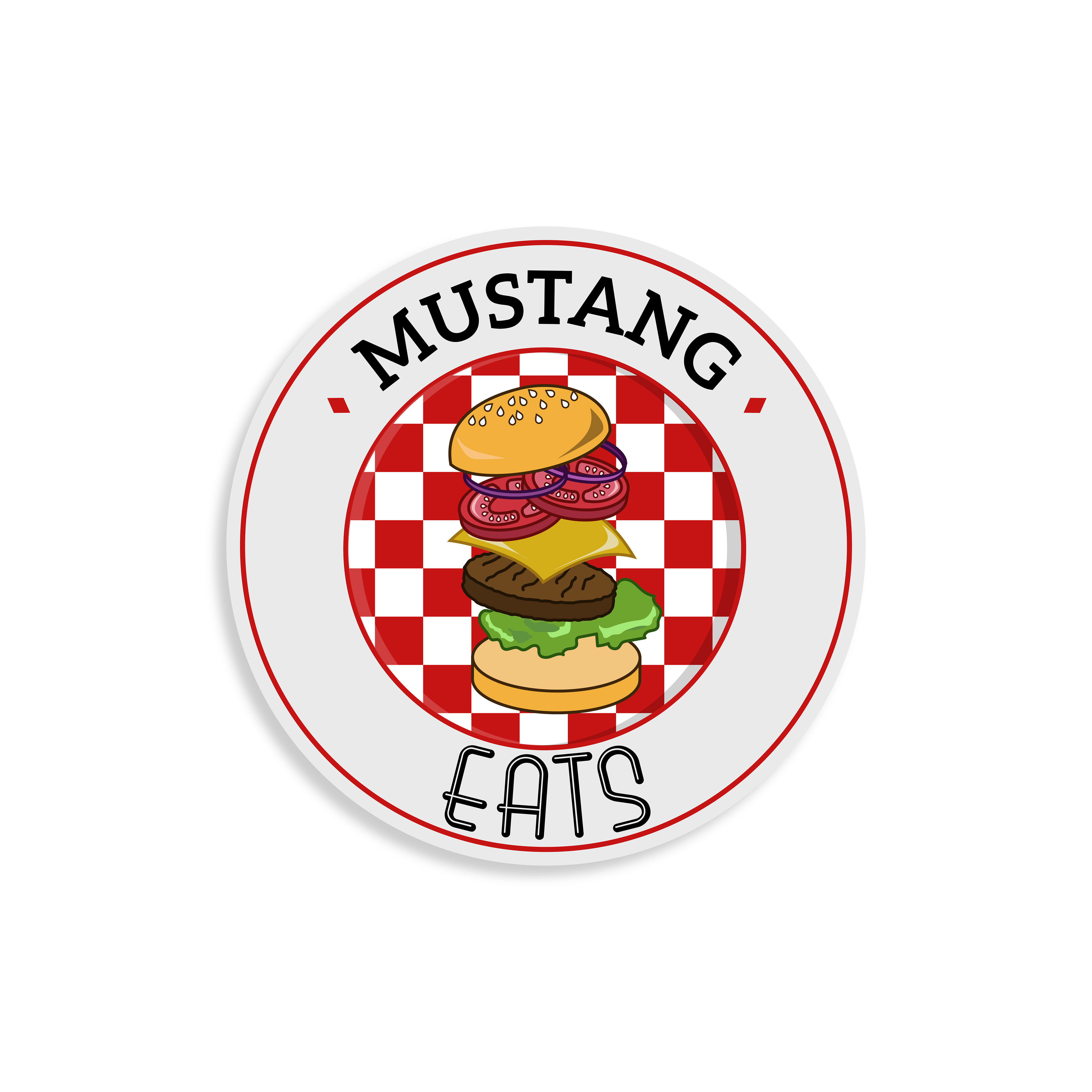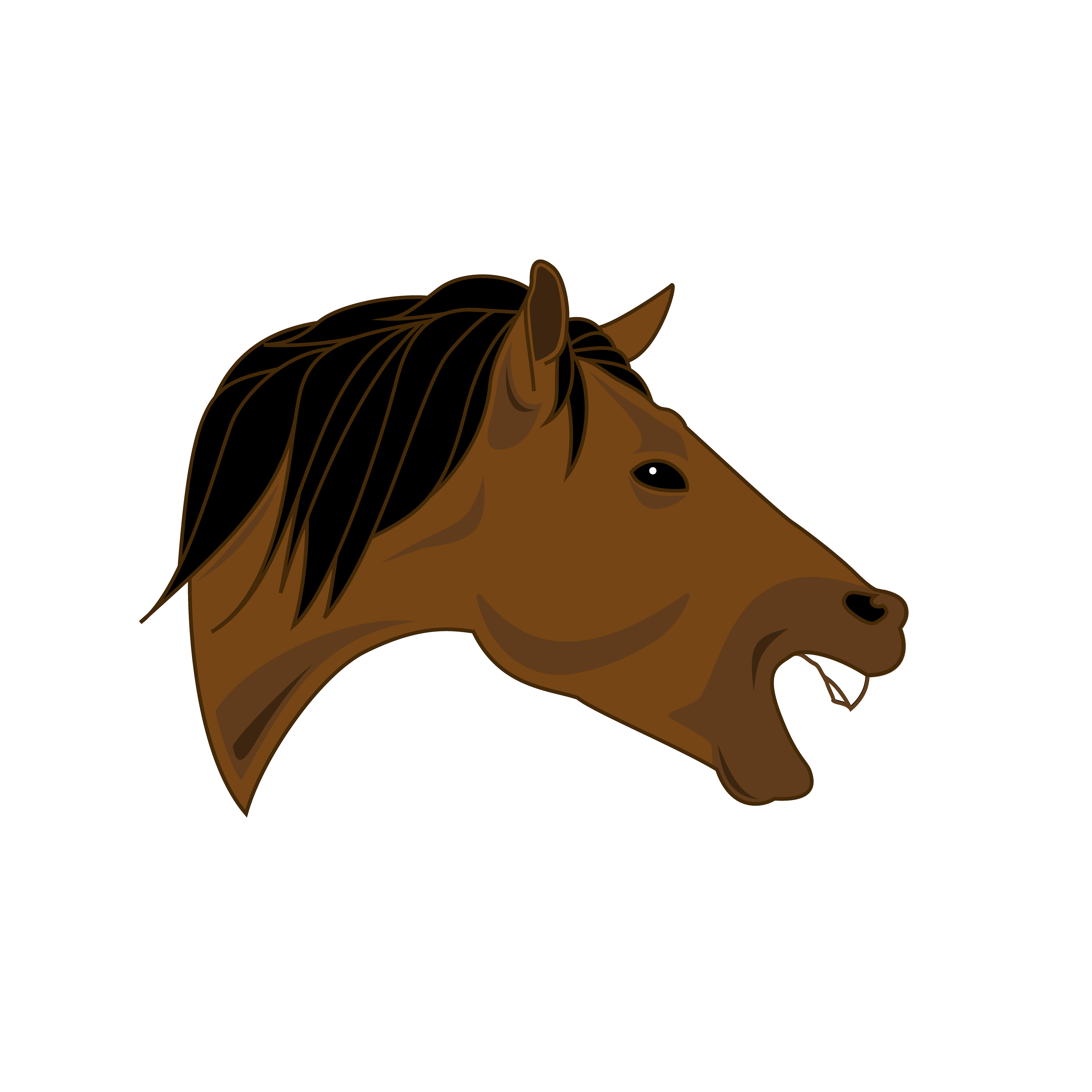 Check out our past papers here:
Paper production happens every Sunday afternoon and must be ready to send to the printing press in King City by Monday morning. Papers are then distributed to stands across campus Tuesday morning. The design team consists of myself and three others who collaborate on spread layouts, illustrations and graphics for the paper. 
Being the new Design Editor at Mustang News, I hope to push the envelope with design and try things the paper has never done before. With a fresh team of incredibly talented designers, I want to make this paper our unique mark on Cal Poly's campus.